Caricature of Geng Gao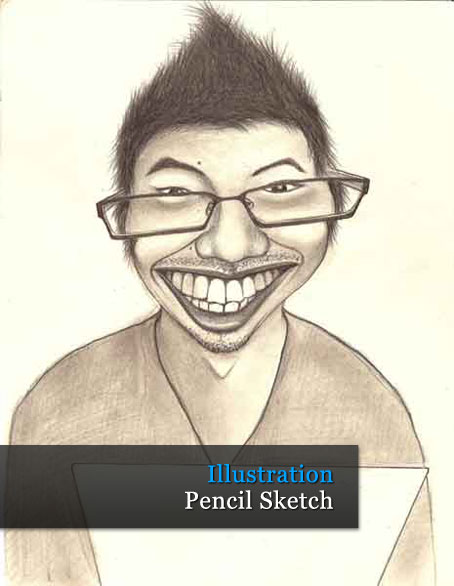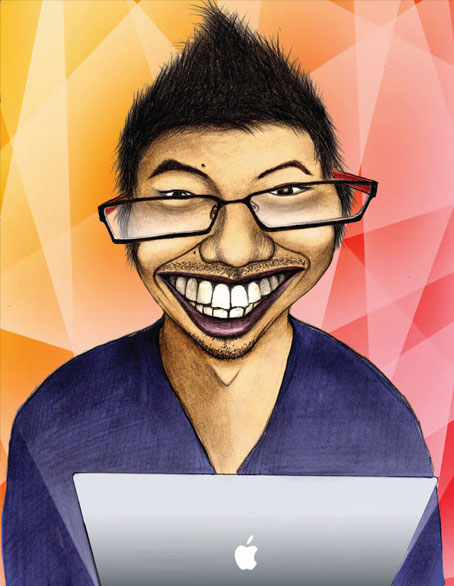 Instructor: Rick Conroy
Date: 2008
This is a caricature illustration. It is a self-portrait that exaggerates the essence of me. It captures my habits such as wearing a pair of tilted glasses, wearing my dark blue pajamas, and working in front of my Macbook Pro.
This piece of work is hand drawn first. Then it is scanned into computer and is coloured with Photoshop.
Please click on the image to view additional images.
Prev
Next